It's comfortable
It's durable
It's sustainable
It's safe
It comes from a tree
It's oh so springy
It's comfortable
It's durable
It's sustainable
It's safe
It comes from a tree
It's oh so springy
It's comfortable
It's durable
It's sustainable
It's safe
It comes from a tree
It's oh so springy
It's comfortable
It's durable
It's sustainable
It's safe
It comes from a tree
It's oh so springy
It's comfortable
It's durable
It's sustainable
It's safe
It comes from a tree
It's oh so springy
It's comfortable
It's durable
It's sustainable
It's safe
It comes from a tree
It's oh so springy
It's comfortable
It's durable
It's sustainable
It's safe
It comes from a tree
It's oh so springy
It's comfortable
It's durable
It's sustainable
It's safe
It comes from a tree
It's oh so springy
View Product
"If you're looking for a firm-but-not-too-firm, built-to-last, not-overly-thick organic mattress topper that can make any bed feel brand new, night after night, this is the one."
"I genuinely didn't think it was possible for a pillow to dethrone my go-to pillow, but it turns out I was just missing out on Earthfoam."
"A cool, cloud-soft pillow, topper or mattress that you'll look forward to sinking into every evening."
"If you're looking for a comfortable topper that also provides some support, Earthfoam's natural foam rubber topper might just be the layer of your dreams."
"Earthfoam conforms to your body but without that 'sinking' feeling you get with other foam mattresses."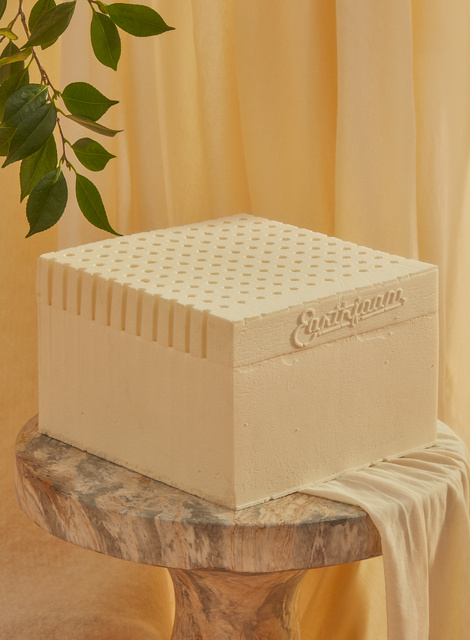 Why Earthfoam
Good sleep grows on trees.
Earthfoam starts as the milky sap of organic rubber trees in Sri Lanka. When shaped and baked, it's delightfully springy, comfortable, durable, safe, and sustainable.

No wonder foam rubber used to be the standard in mattresses until cheaper synthetic alternatives all but replaced it.
We want shopping for an Earthfoam mattress to be as nice as sleeping on one.
We ship for free to the Contiguous USA.
Our mattresses and toppers can be returned for free within 100 days of delivery. No questions asked.
We stand behind all of our products and include a comprehensive 10-year warranty for every mattress, and a 5-year warranty for toppers and pillows.
Meet the bed your mind, body, and soul have been dreaming about.
@earthfoam