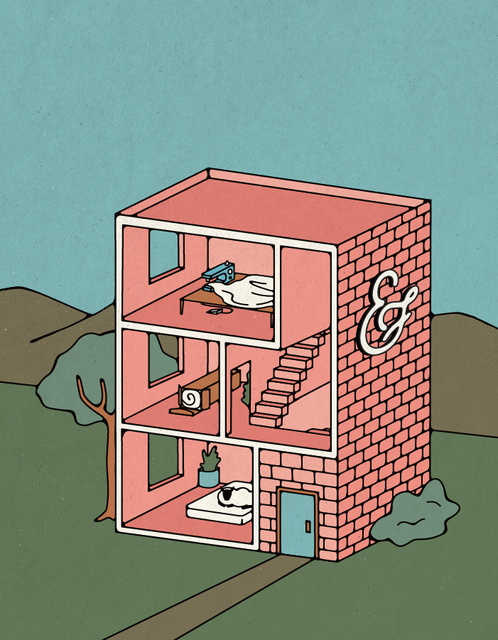 Making Our Beds: Inside Our Chicago Factory
Before your Earthfoam mattress makes its way to you, it is expertly assembled in what is perhaps the Windy City's coziest warehouse.
Earthfoam is the result of stubbornly doing things better.
The Backstory.
Our founder, Karl, didn't know he was destined to make mattresses. First, he made umbrellas. Then custom RV upholstery. Then bean bags! But one day a supplier introduced Karl to natural rubber foam. And Karl was mesmerized. Here was an incredible material - natural, sustainable, durable - and no one seemed to know about it.
He left the bean bag business, called his brother, Ezra, got his own warehouse space in Chicago, and traced the highest quality rubber foam in the world to its source: Sri Lanka.
Karl, Ezra and their partner in Sri Lanka, Januka, were uninspired by the lack of transparency and quality in existing supply chains. They decided they could do better, and now they can't stop.
Their first mattress company launched in 2013. It grew quickly and won some really nice mattress awards. Since then, piece by piece, they've dismantled the entire supply chain and built their own.
2,000 stitches you can see, 10,000 you can't.
We have 12 talented, full-time sewers at our Chicago factory. They're responsible for turning our organic wool and cotton into the complex covers we designed for our mattresses and toppers. 
Our covers are meticulously sewn to stay cleanly in place without restricting the flexibility of the foam inside. And because rubber foam is so incredibly durable, we needed a cover that could match its longevity. That's why every Earthfoam mattress has thousands of overlocking stitches, even on interior edges you'll never see. It's also why our warehouse manager chose "the most expensive quilting machine we could have bought." Nice.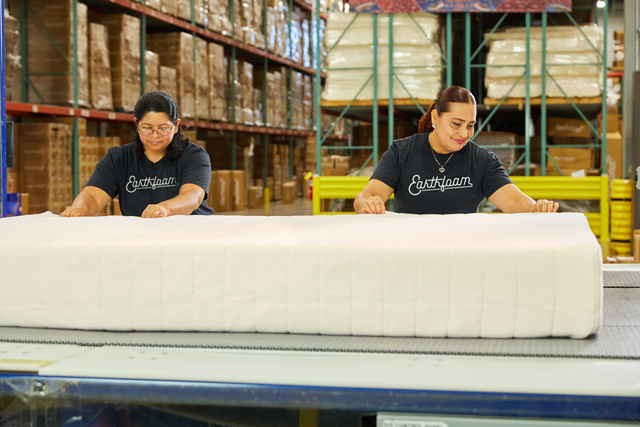 Handled with care.
When the covers are ready, our warehouse team swoops in. We have 12 full-time warehouse workers who run quality tests, package, and ship each product to its new home. We're working toward plastic-free packaging, and currently our mattresses are compression-wrapped in paper and our pillows are packed in biodegradable bags. (Our toppers are still packaged in plastic, but hopefully not for long.)
One of the benefits of controlling our own supply chain is that every mattress that leaves our warehouse is traceable back to its source; down to the exact rubber tree forest and sheep farm.
By people who care a lot.
Making natural rubber mattresses is a labor intensive process involving a lot of people. But by building our own supply chain, working directly with farmers, using our own factories, and selling directly to our customers, we've created a higher-quality product made by highly-paid workers with a much lower price tag.
Everyone at our Chicago factory is given competitive pay, 401k matching, paid time off, health insurance, dental insurance… the works.
Our organic materials are chosen for their comfort, durability, and safety. 
They're collected and processed with reverence to the people, places, and animals that make it possible. 
And they're made into mattresses, one at a time, in this small Midwest factory filled with pride.