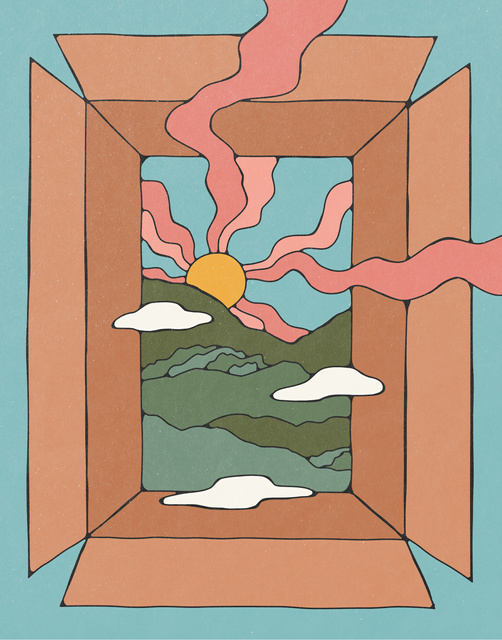 Wrap It Up: Packaging Without Plastic
We love that our mattresses are made of all-natural materials. So when it comes to designing our packaging, we're determined to cut out plastic.
Packaging is sometimes seen as an afterthought. But for us, designing sustainable packaging is just as important as designing a sustainable product. As Karl (our founder) put it, "It didn't feel right to wrap a mattress made of natural, organic materials in plastic."
Indeed.

It takes 2-3 pounds of plastic to wrap a mattress. Imagine that. You, sitting on your doorstep. Eagerly awaiting your new Earthfoam mattress. You've read about the soft wool. Pictured the rubber sap drip, dripping from the lush trees surrounded by monkeys and honeybees and tea leaves. Dreamt of climbing into a naturally breathable, supportive bed. Then, startled awake, you find yourself shoving 3 pounds of plastic into the bin and lamenting the fate of the turtles.
No, no. We could not have that.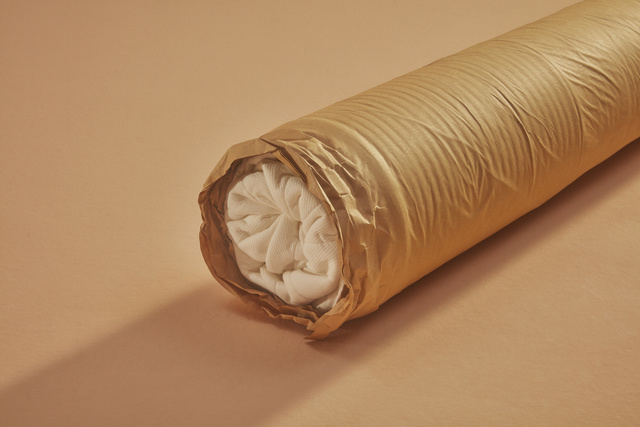 We set out to push the limits of our packaging in the same way we've pushed the limits of our natural materials.
We worked with a mattress machinery manufacturer in Wisconsin (yes, that's a real thing!) called C3 Corporation, to design and build a new kind of packaging machine which compresses mattresses in recycled paper rather than plastic.
Our Chicago factory was the first ever to replace plastic packaging with this unique method of rolling mattresses in paper. Paper, of course, is easily recyclable or reusable. And unlike plastic that will outlive all of us by a thousand years, it will degrade even if it ends up in a landfill.
All of our products are shipped to their new homes nestled in post-consumer recycled cardboard boxes (up to 100%) and secured with paper tape.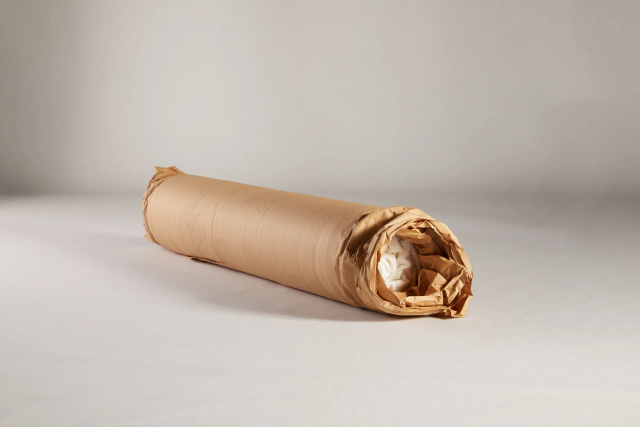 We're still working on cutting plastic out of our other packaging. 
We were thrilled when we made the switch to biodegradable bags for our pillows. Alas, it turned out they were actually decomposing a little too fast… so we're back to plastic (boo) until we can find a better alternative.

Our toppers are also still wrapped in plastic due to the limitations of existing machinery. But we're on the hunt for a solution and will make the switch as soon as possible. In the meantime, the plastic topper wrappers can be recycled.*
We are constantly looking for ways to make our mattresses better for everyone. And that includes how we make them, package them, and deliver them. We will continue improving our process as much as we can, and hope that you, and the turtles, will feel the difference.